Dr Akhilesh K Agarwal is a renowned reconstructive and cosmetic surgeon in Kolkata . He graduated from Burdwan Medical College with honors and gold medal in MBBS. He completed his masters in Surgery from Medical college.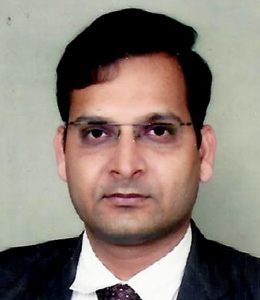 Dr Agarwal has done his post doctoral training in Plastic Surgery from Medical college, Kolkata which is a premier institute in Asia. To upgrade his skills in microvascular reconstructive surgery he visited Chang Gung Memorial Hospital,Taiwan. He has visited Mayo Clinic, Rochester USA in the department of Aesthetic & Reconstructive Breast Surgery.
Dr Agarwal has presented many papers at various national and international forums.He has a number of papers published in various journals of national and international report. His area of interest is aesthetic surgery, cancer and trauma reconstruction, burn care. He regularly attends various conferences and workshops to keep himself in tune with the newer developments and techniques in the world of plastic surgery.
Dr. Akhilesh Agarwal Career
He is attached as cosmetic surgeon in Kolkata with ILS hospital, Belle Vue Clinic, Vision Care ( AMRI ) hospital, Medica. Further , he is actively associated with Repose Clinic & Smile Train to provide free of cost Cleft care.He works with a team of highly skilled doctors of different specialties to provide the best treatment in cases of trauma, burn, cancer etc.

OLYMPUS DIGITAL CAMERA






Difference between cosmetic and plastic surgery?
Cosmetic surgery is a technique or procedure on enhancing appearance through surgical and medical way. It can be performed on the head, neck and body.
Plastic surgery is defined as a surgical and reconstruction of facial and body part ue to disease, birth disorders, trauma, burns.