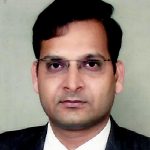 Dr. Akhilesh Agarwal is known as one of the best plastic surgeon in Kolkata. As a plastic surgeon Dr. Akhilwsh Agarwal has solved many critical cases successfully. As we know that it is difficult to find a good plastic surgeon in Kolkata.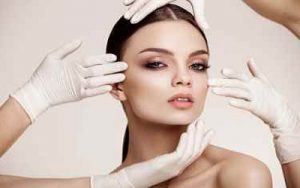 As a best plastic surgeon in Kolkata Dr. Agarwal provides different services like – Cosmetic surgery, Breast surgery, Liposculpting, Burn etc. He has done a number of surgeries related to birth and skin defect. He is attached with many renowned medical constitutions in the city, related to plastic surgery. As a cosmetic surgeon has experience of a few years in this sector. Patients suffering from critical cases like – burn and other cases got magical response by the treatment of Dr. Agarwal.
Cosmetic Surgery Clinic




Dr Akhilesh K Agarwal is a Kolkata based cosmetic and reconstructive surgeon.
He graduated from Burdwan Medical College with honors and gold medal in MBBS. He completed his masters in Surgery from Medical college.
Plastic surgeon in Kolkata Dr Agarwal done his post doctoral training in Plastic Surgery from Medical college, Kolkata which is a premier institute in Asia.To upgrade his skills in microvascular reconstructive surgery he visited Chang Gung Memorial Hospital,Taiwan. He has visited Mayo Clinic, Rochester USA in the department of Aesthetic & Reconstructive Breast Surgery.
Dr Agarwal has presented many papers at various national and international forums.He has a number of papers published in various journals of national and international repute.His area of interest is aesthetic surgery, cancer and trauma reconstruction, burn care. He regularly attends various conferences and workshops to keep himself in tune with the newer developments and techniques in the world of plastic surgery.
He is attached with ILS hospital, Belle Vue Clinic, Vision Care ( AMRI ) hospital, Medica. Further , he is actively associated with Repose Clinic & Smile Train to provide free of cost Cleft care.He works with a team of highly skilled doctors of different specialties to provide the best treatment in cases of trauma, burn, cancer etc.
Dr Akhilesh agarwal is famous for his Reconstructive hand surgery. Because the hand is essential and most important part of body to daily activity and work, restoration of normal function as soon as possible is important to every patient.